How to talk about sustainability without greenwashing
Six principles to avoid common pitfalls when talking about sustainability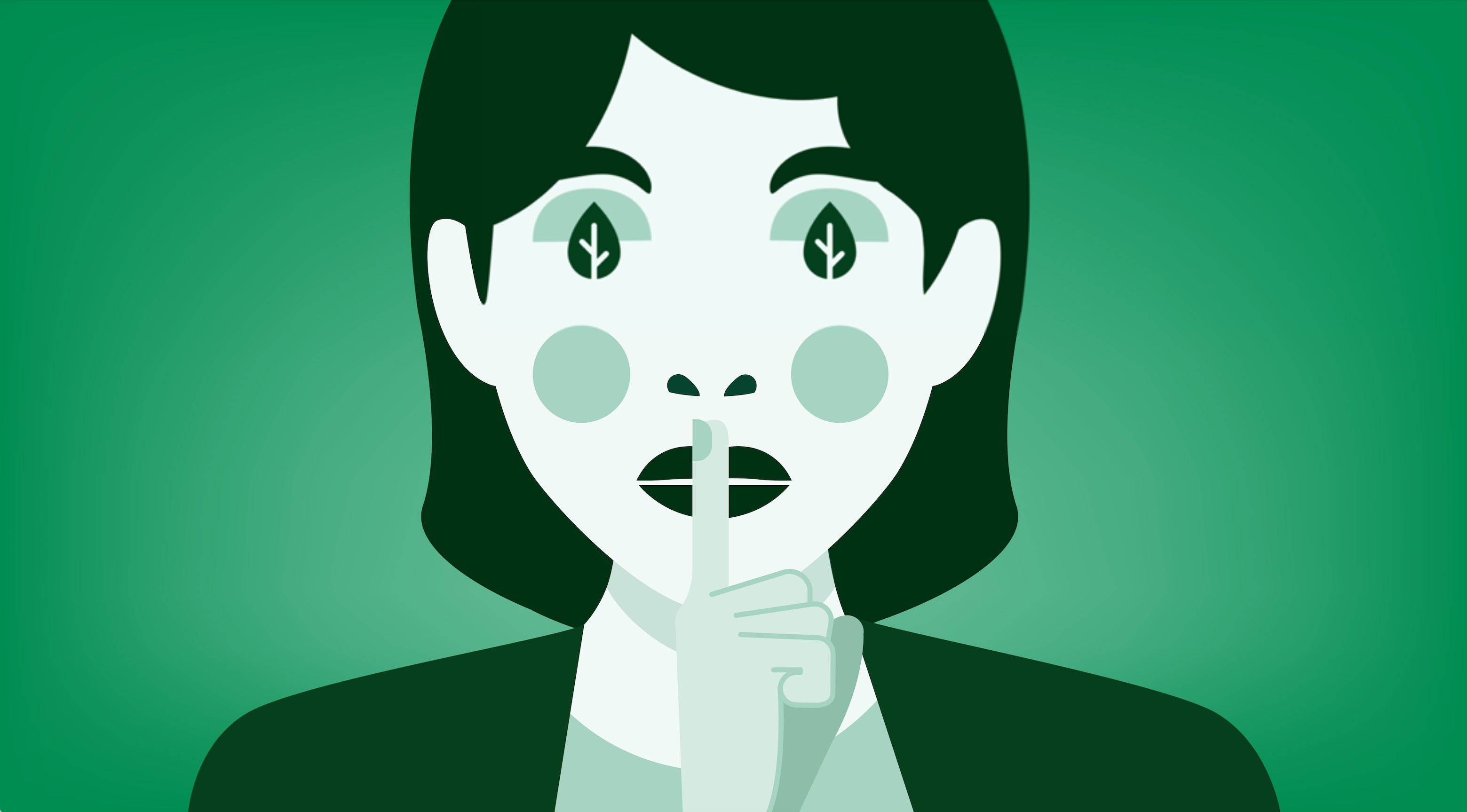 Graphic by James Melaugh
Companies are falling over themselves to signal their green credentials due to COP26, climate activism and the boom in sustainable investing. This has led to a surge in greenwashing and so-called 'woke capitalism', in which companies deploy "low-cost, high-noise signals as a substitute for genuine reform".
The economist Milton Friedman famously said the sole responsibility of a company is to its shareholders. Increasingly, this is no longer the case. It is the broader stakeholder community that gives business its licence to operate and that community now expects climate action.
Meanwhile, the gold rush in sustainable investing is also driving the outpouring of green signalling. Funds that select companies based on their environmental, social and governance (ESG) performance are the fastest growing segment of the European funds market going from seven per cent of all new funds launched four years ago to 46 per cent in the year to date. They are forecast to outnumber conventional funds by 2025.
Companies fear being labelled climate miscreants and excluded from ESG portfolios and so are furiously messaging on green matters but their claims are not always backed by meaningful actions. The lack of a universal standard for ESG performance has compounded the problem leading to ESG portfolios not worth the paper they are written on – to the extent that the Financial Conduct Authority (FCA) wrote to fund managers earlier this year warning them many new ESG funds "contain claims that do not bear scrutiny".
In addition to heightened scrutiny from regulators, greenwashing has led to reputation damage for brands and widespread public cynicism. Amazon founder Jeff Bezos, for instance, was pilloried for flying to COP26 in a private jet. "Cries of hypocrisy as private jets fill the Glasgow sky," said one headline. A reported 400 jets carried 'green' CEOs, world leaders and dignitaries to the climate summit.
The role of business in tackling the climate crisis was a recurrent theme in Glasgow. Listed companies account for a shocking 40 per cent of all greenhouse gas emissions, according to a new study, and are increasingly expected to take a leadership role in the eight-year journey to net zero.
It may no longer be enough to set an ambitious goal, which is easy to promise – especially for CEOs who may no longer be in their roles in 2030 – and difficult to deliver. There is a growing view more is required from companies from implementing sustainability strategies faster to lobbying for a new regulatory landscape – and even taking a hard look at corporate growth culture. There is also a view that companies need to lead not just in what they do but also what they say.
The technology business Capgemini, for instance, has started an initiative called Climate Circles, which aims to capitalise on the natural circles of influence within a large company (it has 310,000 employees). The idea is that sustainability messages are rolled out to leaders, employees and clients and they, in turn, pass them on within their own circles of influence.
The question for many companies now is how to talk about sustainability without greenwashing. Here are six principles to guide sustainability communications in the countdown to COP27 in Egypt next year –
DON'T
1. Greenwash
Greenwashing is a form of corporate posturing. It deploys low-cost gestures to avoid high-cost actions. The goal is to do the minimum required to preserve the company's licence to operate and, in the case of public companies, improve ESG ratings. Audiences are increasingly tuned into greenwashing, which engenders mistrust, fuels cynicism and invites unwelcome attention from regulators.
2. Preach
The UN called the latest IPCC report "code red for humanity". If this is the case, climate change is an existential threat to all and companies should not be polishing their haloes – they need a habitable planet too. Virtue-signalling comes hand-in-hand with hypocrisy because few companies are climate paragons. This is a reputation threat because journalists enjoy policing hypocrisy.
3. Catastrophize
Environmental activism has been compared to a new religion for the secular age and the language around it can be apocalyptic. Solving difficult problems is hard work and fear can make us do it – the race to find a vaccine for COVID-19 being an obvious example. It is a question of degree. Anxiety can be a catalyst for change: we stop procrastinating when the fear of inaction exceeds the fear of action. Alarmism, on the other hand, ramps up fear levels frightening children and paralyzing adults.
DO
4. Acknowledge complexity
Institutional change is slow – big companies are often compared to super-tankers because of the time it takes them to change direction – and, when it comes to sustainability, the correct course is not always clear. Actions that appear to be no-brainers can turn out to involve complex trade-offs. For instance, phasing out paper can involve using more electricity. Companies that acknowledge the scale and complexity of the task and are open about the learning curve will earn trust.
5. Focus on practical actions
Actions speak louder than words. Companies that focus on practical actions rather than rhetorical commitments will be better insulated against accusations of greenwashing. For instance, the FTSE 15 technology company RELX Group, which is one of the top-rated companies for ESG performance, has automatic taps that flow for six seconds rather than the usual 15. Ambitious pledges are important but should be evidenced with specific, real-world actions.
6. Demonstrate a sense of urgency
Halving carbon emissions in just eight years is an enormous challenge. Companies should titrate how they communicate about the climate crisis to convey urgency without alarmism. One way to achieve this is to support net-zero pledges with a consistent pipeline of engaging stories that communicate the specific practical actions a company is taking to deliver on its pledges. This approach demonstrates leadership because it models how problems can be solved on the path to net zero.